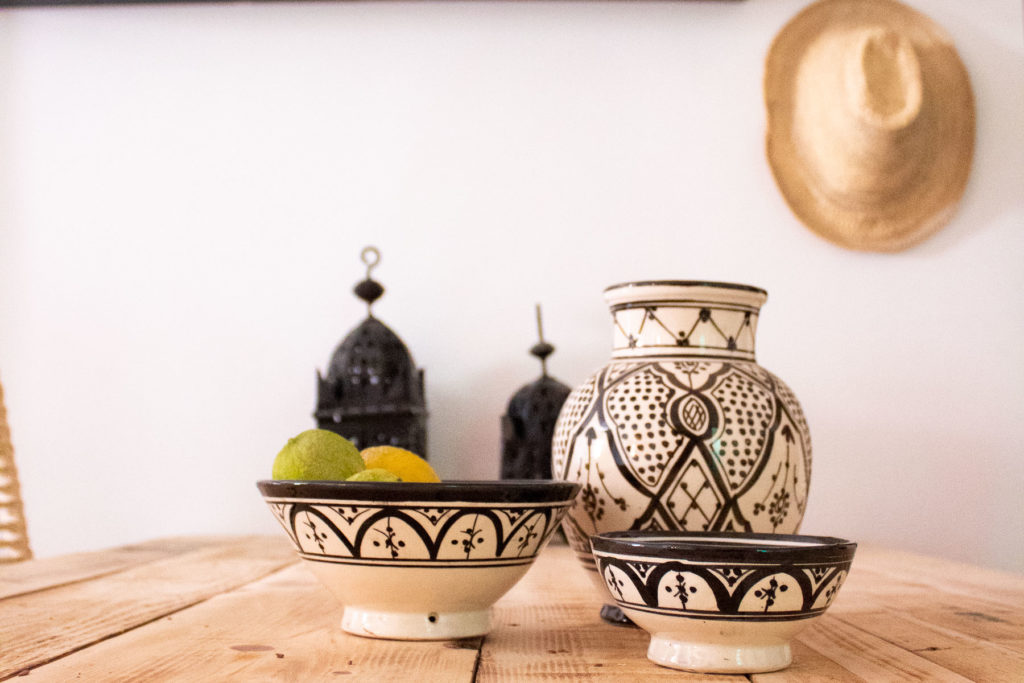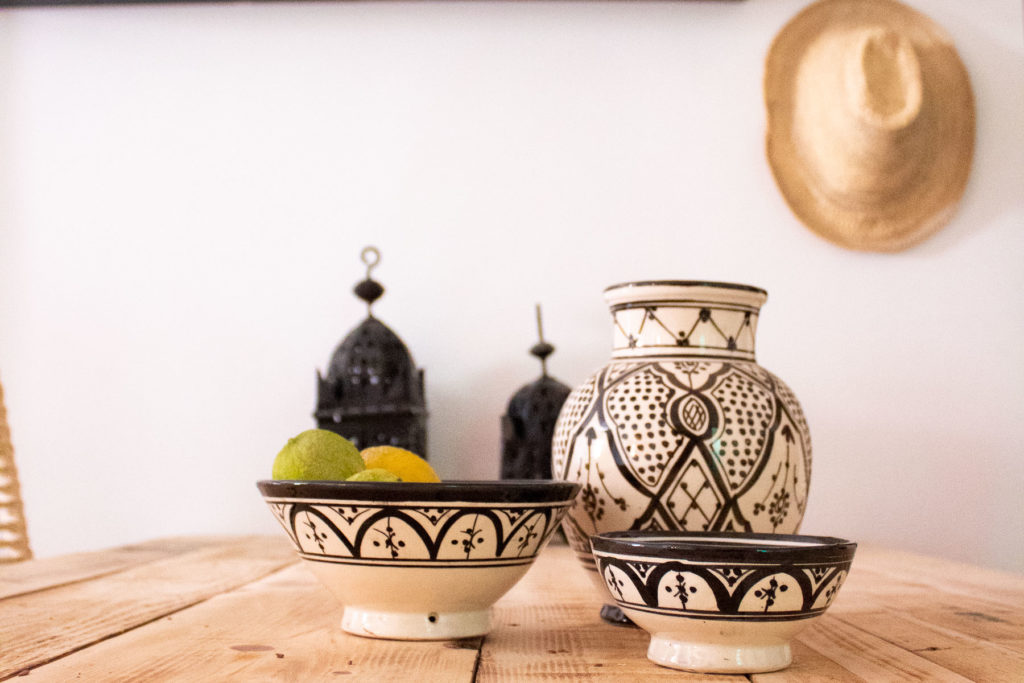 Moroccan crockery in black and white – summer trend 2018
A touch of the Orient is in the air – Moroccan crockery in black and white! The must-have this summer!
There is hardly a picture on Instagram on which you can not see them – Moroccan cups, plates and Tagines. Moroccan ceramics are very much in trend this year. Now, perhaps some think of oriental ceramics overloaded designs, intrusive patterns, gold margins and screeching colors. For all those who are hearing the alarm bells ringing- don't worry! That's not the case, because the trendy pottery are mainly black and white or gray-white and therefore anything but shrill and overloaded. Most often you can see them with the classic oriental pattern or in a modern striped look. But variants with a mix of classic Moroccan and modern patterns are also available now.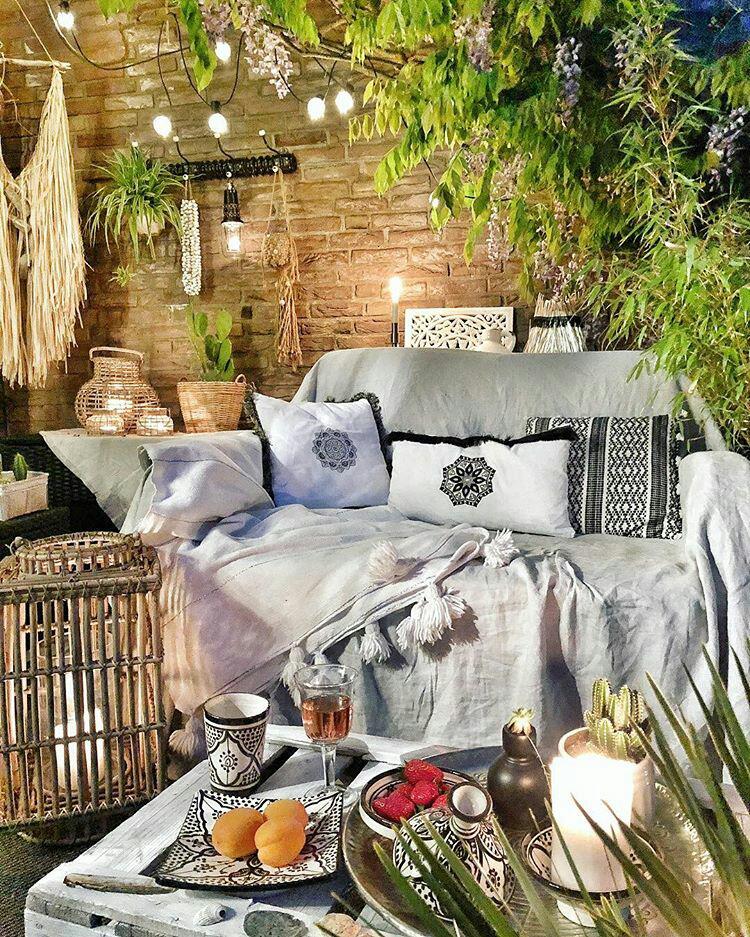 Fruits, a glass of rosé, candlelight and beautiful Moroccan crockery in black and white. Stefanie doesn't not need more to create a cozy atmosphere.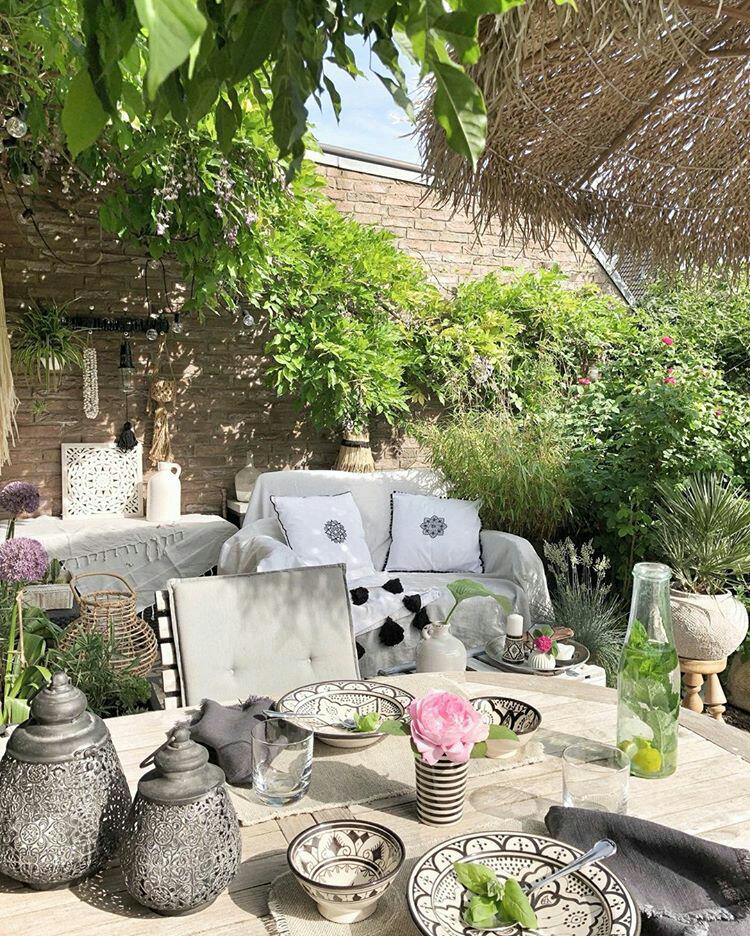 Who does not want to sit down and enjoy the sun here? Stefanie definitely knows how to decorate a table invitingly.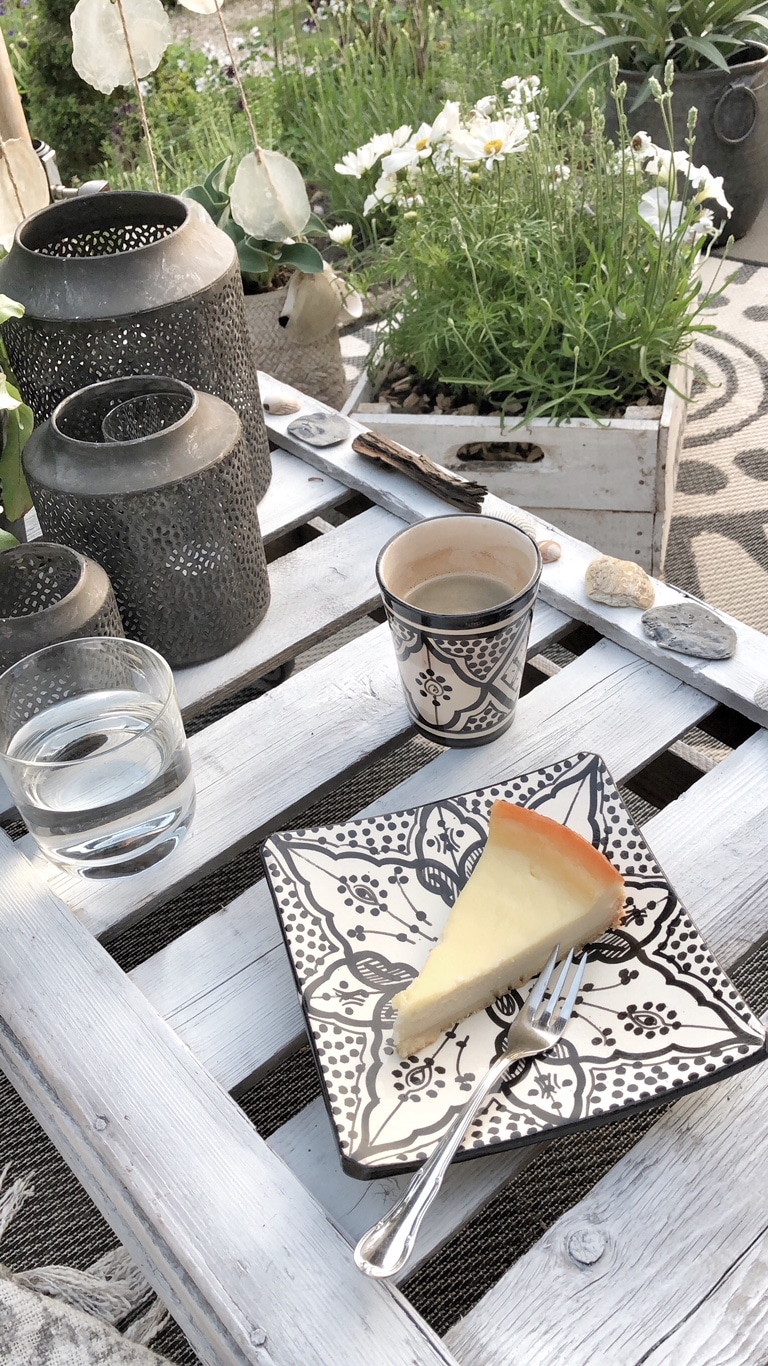 Coffee and cake – you can hardly present those more beautiful!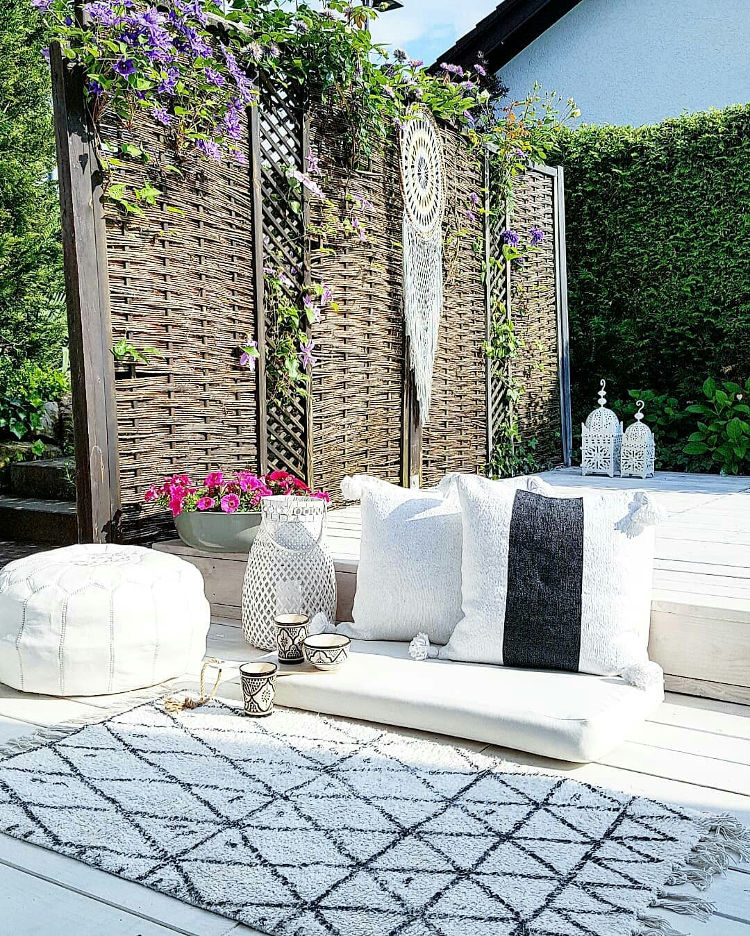 Moroccan flair in the middle of Stuttgart with dear Vanessa – what you need for it? Seat cushions, pompom cushions and Moroccan crockery in black and white!
Fancy getting Morocco? Here are the products from the photos for you! Have fun browsing and see you soon!